No matter how big or manly, I have tested nearly every smartwatch for the past five years that have come out. I have always been a fan and wanted to buy one smartwatch, but have never been satisfied with most of the bulky, chunky, and monstrous design that I came across in stores and online. So I decided to focus on the following areas: fashionable, step tracking, battery life, smartphone notifications, slim styles and performance ratio.
As a tech and lifestyle enthusiast, I can confidently say that the following recommendations are the best smartwatches. My buying guide of the best smartwatches – especially for women – includes all kinds of watches to suit every style. So whether you like silver, gold, a unique finish, business chic, futuristic styles or just very simple – I've got you covered!
Pebble
Pebble got my first attention in 2013 when they announced its first smartwatch and raised a record amount of funding on Kickstarter. After that, they went on to sell more than 1 million units. If you prefer circular versus rectangular displays, you will want to check out the model `Pebble Time Round´for $119 in different chic and classic designs. It is not only the lightest and thinnest smartwatch on the market, but also comes with the best features and lighting-fast charging. You can easily track steps, calories, runs, your sleep and heart rate. It is possible to speak freely thanks to a built-in voice dictation, as well as receiving app alerts like texts, calls, events, etc. – compatible for Android and iOS. 
Big plus: Only 7.5mm thin and 28 grams light!
Fitbit
Fitbit is one of the best-known choices when it comes to wireless-enabled wearable technology products that measure data such as heart rate, quality of sleep or other personal metrics involved in fitness. My favorite health & fitness device is the waterproof `Fitbit Versa´Smartwatch for $199.95.
The battery provides power for up to 3-4 days and it offers apps for easy personalization. Are you are a running expert, swimmer or exercise enthusiast? You will be surprised how many great features you could use to track your activities smart and easily.
What I like: Lightweight, unisex and modern design, altimeter, female health tracker and guided breathing sessions (great for Yoga fans)!
Apple Watch (Series 3 or Series 4)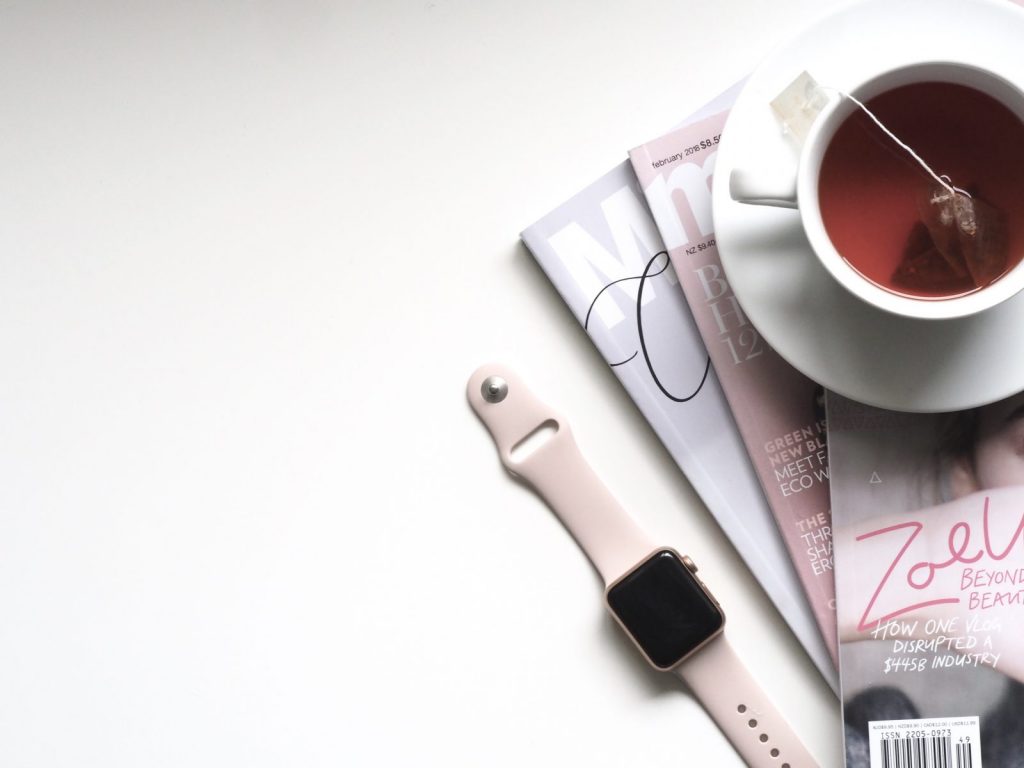 This smartwatch is definitely the best choice for iPhone lovers. I love the newest Series 4, but I am very happy with the former Series 3 too. The Apple Watch Series 3 (starting from 329$) comes in two different versions: one with built-in GPS only and the other one with additional cellular connectivity. Both models integrate an altimeter, accelerometer and a gyroscope to give you comprehensive feedback on your daily activities. The fourth version of the Apple Watch is also water-resistant up to 50 meters (165 feet), thus you can wear it while swimming or in the shower. There's a heart rate monitor, intelligent activity tracker, breathe app and a digital coaching (you would probably not need your personal trainer anymore if you try this out for a while!).  If you would like to get a new running partner, you should get the sporty Apple Watch Nike+ and try the Run Club application: https://www.apple.com/lae/apple-watch-nike/
The newest Apple Watch Series 4 comes with the  largest Apple Watch display yet – and with curved corners . The new electrical heart sensor is more precised. You can take now full advantage of the new Infograph watch face, so you can see more and do more at a glance, e.g. UV or air quality index, sunrise/sunset, moon, heart rate,  breathe, etc.
You want to compare different Apple Watch models? Here you go!
Big plus: Simplicity and design of user interface,  interchangeable straps, 18 hours of battery life and access to the widest range of smartwatch apps!
Here are few more great smartwatches, check it out: